Cable Grips
As part of our wide selection of winching and off road equipment, we provide a great variety of cable grips, for a firm and damage-free hold. Used to grip, pull and tension wire ropes and cables, these devices provide great strength without impacting the unsheathed wire, so a safe and smooth operation.
For great functionality, the wire pulling grips in our selection have a spring loaded guide to prevent the grip from dropping, while the wire allows instant release to prevent jamming.
For more details about our cable grips, simply choose from the selection of options below: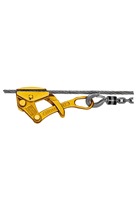 Was:

£97.74
(£81.45 ex VAT)
Now: £89.28
(£74.40 ex VAT)
Buy Now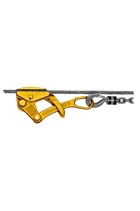 Was:

£154.84
(£129.03 ex VAT)
Now: £141.45
(£117.88 ex VAT)
Buy Now
Was:

£557.41
(£464.51 ex VAT)
Now: £509.23
(£424.36 ex VAT)
Buy Now
Choosing Your Wire Pulling Grips
Before you order our cable grips, it is important to check that your selection is right for the rob at hand. To make this easier, each grip has it's own cable grip size, allowing you to select the option which best suits the demands of the wire your are working with.
For further details, such as the eye opening size or weight of the wire pulling grips, please see the product description of your chosen grip.
If you require more information about our cable grips, or if you have any other questions about our site, please feel free to get in touch via the details on our contact page, which can be found here.