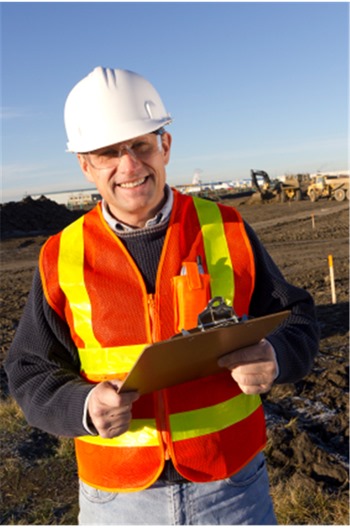 CITB Site Supervisors Safety Training Scheme (SSSTS)
Product Code:
TR-SO-CITB-SSSTS
All site supervisor courses are operated and run by The Training Societi in partnership with SafetyLiftinGear
This site supervisor course was devised to assist site supervisors, to develop knowledge, awareness and understanding of their legal, moral and social responsibilities in respect of health, safety and welfare on construction sites.
Who should attend?
The SSSTS course is one of the most highly respected qualifications for persons who are responsible who have, or are about to acquire supervisory responsibilities such as first line managers, foreman, gangers, team leaders, supervisors responsibilities relevant to their work.
Understand the problems of the industry
Have an understanding of how health and safety law is structured and how it applies to supervisors
Identify how their supervisory role fits in with the management structure in controlling the site safely
Carry out risk assessments and understand the need for method statements
Carry out effective site inductions, toolbox talks and method statement briefings
Be able to monitor site activities effectively
Course Location: Bristol
Duration: 5 Days
Course consists of the following
Health and Safety Law, Acts and Regulations, Codes of Practice, HSE and enforcement, Safety policies communication and consultation.
Developing a Health and Safety Management System – Audit and reviews, proactive and reactive monitoring.
Occupational Health, Noise, Dust and Vibration, Dermatitis, Asbestos, drugs and alcohol, health surveillance.
Fire prevention, joint code of practice, managing risk, HFL's and LPG's, Extinguishers.
Risk Assessment and Method Statements – terminology, controls, young persons.
Hazardous Substances, COSHH, Asbestos, Lead.
Group Exercise – Risk Assessment
Group Presentations
Construction (Design and Management) regulations, duty holders, control systems.
Working at height – hierarchy of control, planning, selection of equipment.
Personal Protective Equipment – selection and use requirement of the regulations.
Manual Handling – assessment, kinetic lifting.
Accidents on site, First Aid Regulations Accident Reporting (RIDDOR 95)
Waste and Environmental Management
Toolbox Talks, Induction, Communication.
Course examination, results and review
Certification
CITB Certificate with 5 year expiry (1 day SSSTS refreshers also available)
Ask SafetyLiftinGear a Question
Login or Register to Ask a Question