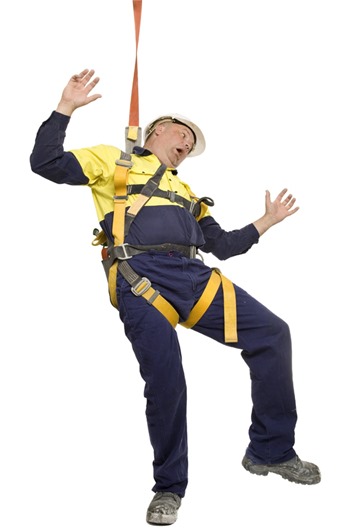 Safety Harness & Lanyard Training
Product Code:
TR-SO-SHALT
All safety harness courses are operated and run by The Training Societi in partnership with SafetyLiftinGear
This practical harness and lanyard training course is not only essential for users of fall arrest equipment - it is also aimed at their supervisors and managers, business owners and buyers of PPE equipment.
We have found that 80% of our delegates have been issued the wrong type of safety harness and/or lanyard while working at height, which would result in them having little or no protection against injury or worse.
Harness and lanyard training: who should attend?
This course is recommended for workers who use safety harnesses and fall arrest lanyards. It is also ideal for anyone who is responsible for purchasing height safety equipment and/or ensuring that staff are given the correct equipment when working at height.
Course Location: Bristol
Duration: Half a Day
Course content:
Health & Safety Laws & Regulations - understanding your legal duty, including the Work at Height Regulations 2005
The responsibilities of the employer and employee
The different types of harnesses and lanyards and their practical applications
The importance of issuing and using the right harness and lanyard
How to put on, fit, wear, work in and store the different types of harnesses
The importance of regular safety harness and lanyard inspections, who is responsible for this and how often this must be done
How to inspect safety harnesses and lanyards (a step-by-step-guide)
The importance of issuing and using the correct PPE, and how to inspect it
How to collate a safe rescue plan and advice on how to collate method statements that operatives can understand and easily follow
All of the above is intermingled with practical delegate sessions
Test paper/questions/handouts and review
Certification
After successful completion of this safety harness and lanyard training course, you will receive a Training Societi certificate and photographic ID card with 5 year expiry.
Ask SafetyLiftinGear a Question
Login or Register to Ask a Question