Head Torches
Head torches are an important safety accessory for stage rigging professionals and others who work in dark conditions.
We supply a variety of high-quality head torches here at SafetyLiftinGear.com, including a selection of PETZL head torches that use constant lighting technology. This means that your torch's brightness will not decrease as the battery drains.
To order your head torch(es), please choose from the following options:
£26.38
inc VAT
(£21.98 ex VAT)
Buy Now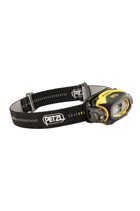 £38.10
inc VAT
(£31.75 ex VAT)
Buy Now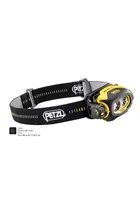 £52.55
inc VAT
(£43.79 ex VAT)
Buy Now
More Information:
Our head torches are the must-have accessories for people working in low-light environments, especially:
Concert arenas
Theatres
Other live entertainment venues
Regardless of your needs or budget, we are confident that we can provide a head torch to suit your requirements, If you have any questions regarding our deluxe PETZL head torches, please contact our customer service team today.