Mortar Tubs 250 Litre
Our lightweight Mortar tubs are designed specifically to meet the needs and demands of the heavy industrial work place. These Mortar tubs have been developed whilst working in closely with major construction and mortar companies – so you can confident that our mortar tubs will withstand the harsh environment of the modern construction site.
To purchase our mortar tubs simply select the product you require from the range below: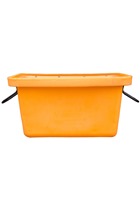 Was:

£165.57
(£137.98 ex VAT)
Now: £137.98
(£114.98 ex VAT)
Buy Now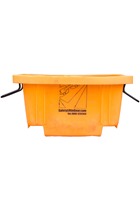 Was:

£165.57
(£137.98 ex VAT)
Now: £137.98
(£114.98 ex VAT)
Buy Now
Was:

£472.94
(£394.12 ex VAT)
Now: £394.14
(£328.45 ex VAT)
Buy Now
More Information:
Our Mortar tubs are available in 2 different styles, a crane lift mortar tub and a crane/forklift 250 litre mortar tub. Our Mortar tubs have been rigorously tested and are supplied tested and certified, making our Mortar tubs are the safest method for lifting and transporting mortar around any construction site.
Here at SafetyLiftinGear we pride ourselves on supplying a range of top quality mortar tubs. However, if you cant find the exact mortar tub that you require you can contact us on 0808 123 69 69 or email sales@safetyliftingear.com and a member of our customer service team will be happy to assist you.