RatStrap
Secure your heavy-duty loads with the awesome power of RatStrap today! Specialising in ratchet lashing load restraints, RatStrap products are made from high-quality polyester webbing, perfect for transporting delicate loads. Sturdy, reliable and shock-absorbent, RatStrap products will keep your goods safe, sound and secure while you're on the move.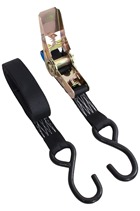 From:
£2.78
inc VAT
(£2.32 ex VAT)
Buy Now
From:
£8.11
inc VAT
(£6.76 ex VAT)
Buy Now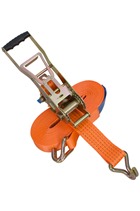 From:
£11.36
inc VAT
(£9.47 ex VAT)
Buy Now
Order RatStrap Products at SLG
If you would like to order RatStrap products today, the process couldn't be easier! Simply complete our three-step checkout process to confirm your order:
Find the RatStrap product you would like to order and input the quantity you need
Click 'Add to Basket' to confirm your chosen items in your shopping basket
Finally, click 'Checkout' to complete your order using our secure online checkout process
For further details on RatStrap products currently available at SLG, speak to one of our customer service team on 0117 9381 600 or get in touch via email at sales@safetyliftingear.com.