Inspection Tags
Communicate your equipment's state with our inspection tags. A vital piece in your heath and safety tool kit, avoid accidents by marking your fault equipment with our range of inspection tags.

Use periodically to ensure your workplace equipment is in good condition and choose from a variety of styles and colours to suit your organisational needs.
Was:

£1.56
(£1.30 ex VAT)
Now: £1.49
(£1.24 ex VAT)
Buy Now
£1.93
inc VAT
(£1.61 ex VAT)
Buy Now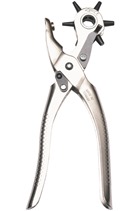 £13.27
inc VAT
(£11.06 ex VAT)
Buy Now
How to Use Our Inspection Tags
With a simple calendar design, our inspection tags are easy to use. Simply mark when the item will be next due for an inspection with a tag punch for an easy way of ensuring your equipment is ship shape. You can even colour code if you'd like with your favourite colours!
If you need any help with purchasing inspection tags, please give our team a call on 0117 9381 600. We're also here to help with any of our products so do not hesitate to contact us.