Scaffold Hoists
Do you work on scaffolding? Are you looking for a fast and reliable way to lift heavy items up to you while you're on the scaffold? if so, our Scaffold Hoist department is sure to have what you need.
These hoists are perfectly suited to scaffold work, and we have a variety of different products on offer, including wire rope hoists, electric chain hoists, and even a radio-controlled scaffold hoist. Choose from the following products:
Featured Products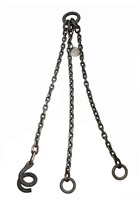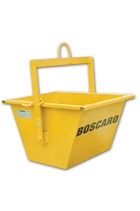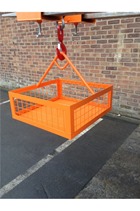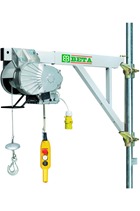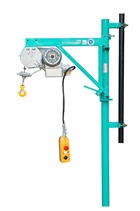 Was:

£1,583.71
(£1,319.76 ex VAT)
Now: £1,319.98
(£1,099.98 ex VAT)
Buy Now
Hire Me
How Can We Help You?
If none of the products in our scaffold hoist collection meet your requirements, please telephone SafetyLiftinGear on 0808 123 69 69 and we'll be happy to discuss your needs and help you to find an appropriate solution. We stock a variety of other lifting products, and we frequently provide made-to-order items for customers with special requirements.
Please note that weight capacity varies between products; for example, some of our wire rope hoists are capable of lifting up to 500kg, but others cannot sustain weights of more than 300kg. Before proceeding to the checkout, please ensure that you have selected an appropriate hoist for the task at hand.
In addition to our wide range of scaffold hoists, we also sell such essentials as tipping buckets and lifting chains to assist with your work. If there's anything else you need, don't hesitate to get in touch!