Height Safety Rescue Descent Kit
Our emergency rescue kits contain everything you need to carry out quick and efficient rescues if somebody falls while working at height. A descent / rescue kit is an essential piece of equipment for those who work at height, as well as for climbers and anyone else at risk of falling from height.
To buy or hire your rescue kit, please choose from the following options:
Featured Products
Was:

£640.77
(£533.98 ex VAT)
Now: £533.98
(£444.98 ex VAT)
Buy Now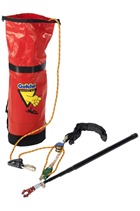 Was:

£777.57
(£647.98 ex VAT)
Now: £659.98
(£549.98 ex VAT)
Buy Now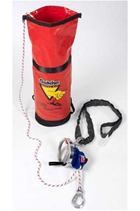 Was:

£1,173.57
(£977.98 ex VAT)
Now: £977.98
(£814.98 ex VAT)
Buy Now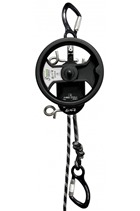 Was:

£1,439.97
(£1,199.98 ex VAT)
Now: £1,199.98
(£999.98 ex VAT)
Buy Now
About Our Emergency Rescue Kits
When somebody falls from height, it's important to rescue them ASAP, even if their fall was stopped by a safety harness. Leaving someone dangling in mid-air for an extended period of time leads to a condition called suspension trauma, which can result in unconsciousness and even death as the body struggles to pump blood up to the brain.
Fortunately, our emergency rescue kits make it easy to aid people in situations like this. The rescuer can use the items contained within their kit to descend down to the fall victim, attach them to the descending device, cut their harness loose, and descend safely to the ground.
If you have any questions about SafetyLiftinGear's rescue kits, please give us a call on 0808 123 69 69.