Safety Harness Kits
Do you regularly work at height? Perhaps on a cherry picker, scaffolding, roofing or rigs? Here at SafetyLiftinGear, we have a wide variety of safety harness kits incorporating practically everything you need when working at height.
Right now it's never been easier to purchase or hire your safety harness kit. Simply select the kit that you require, and click the buy now button or hire me to add the items to the basket, and follow the on-screen instructions.
Featured Products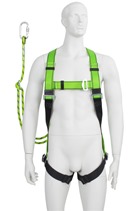 From:
£38.98 inc VAT

(£32.49 ex VAT)
Buy Now Was:

£49.68
(£41.40 ex VAT)
Now: £41.40
(£34.50 ex VAT)
Buy Now
Was:

£82.05
(£68.38 ex VAT)
Now: £68.38
(£56.98 ex VAT)
Buy Now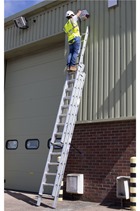 Was:

£143.97
(£119.98 ex VAT)
Now: £134.28
(£111.90 ex VAT)
Buy Now
Fall Protection Harness Kits
If you need to use safety harnesses and fall restraints at work, you need to be sure that the equipment that you use will never let you down. Reliability is at the heart of our height safety range; we know how catastrophic the consequences could be if your equipment fails when working at height, and so we strive to provide nothing but the very best ranges.
If you have any questions or require more information about our safety harness kits, then please contact us today!