Multi-Directional Clamps
These sturdy multi-directional clamps are ideal for tricky lifting and hoisting tasks. Whereas most lifting clamps are design for either horizontal or vertical use, our multi-direction lifting clamps can be used in either orientation, making them far more versatile than most comparable products.
Choose from the following options: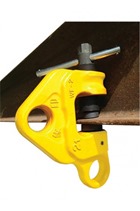 Was:

£221.69
(£184.74 ex VAT)
Now: £167.98
(£139.98 ex VAT)
Buy Now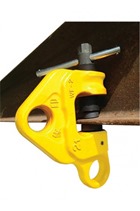 Was:

£248.32
(£206.93 ex VAT)
Now: £189.99
(£158.32 ex VAT)
Buy Now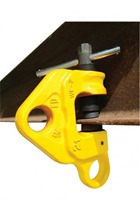 Was:

£321.48
(£267.90 ex VAT)
Now: £250.17
(£208.47 ex VAT)
Buy Now
Multi-Direction Lifting Clamp Specifications
Each of our multi-directional lifting clamps has two suspension holes: one for vertical suspension, and another for horizontal suspension. This makes these lightweight yet robust clamps ideal for a huge variety of lifting and hoisting jobs.
The clamps are made of special alloy steel, and the body has a baked finish for extra toughness. The circular double cam lock system provides an ultra-strong clamping force, offering outstanding safety and security while you work.
If you have any questions about our multi-direction lifting clamps, please don't hesitate to get in touch.