Confined Space Rescue Harness
A high-quality rescue harness is at the heart of any confined space retrieval operation, which is why we supply this safe and adaptable harness in a choice of sizes.
Some of the features of our G-Force confined space rescue harness include:
Anchor points at both the chest and back
Webbing point for rescue device attachment
Comfort padding
Bright yellow colour for visibility in dark areas
For more information about our rescue harness, or to see full size and order options, simply click the product image below: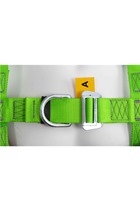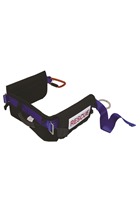 Was:

£283.31
(£236.09 ex VAT)
Now: £236.10
(£196.75 ex VAT)
Buy Now
Ordering a Rescue Harness
If you're thinking of ordering a harness with SafetyLiftinGear, you'll be happy to know that our rescue harnesses are available both to hire or purchase, with quantity price breaks available for larger orders.
Our G-Force rescue harness is designed to be used as part of our confined space rescue systems, which can be found here. If you would like to view our full selection of safety harnesses, click here to view our range.
If you have any questions regarding our rescue harness, please feel free to get in touch by calling 0808 123 6969, or visiting our contact page.