Ladder Hoists
If you need to move tools and building materials to a higher level, an electric ladder hoist from SafetyLiftinGear is the perfect way to do it. Simply place your load on the ladder hoist lifting platform and use the ladder hoist to raise it up smoothly and with minimal effort.
Ladder hoists are perfect for use on construction sites because they can lift building materials and tools up to the required working height safely. Having heavy tools and materials manually lifted to these heights is more likely to cause injury!
Buy or hire your ladder hoist now - choose from the following products: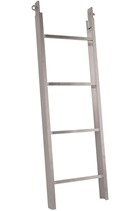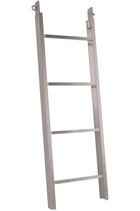 Ladder Hoist - Product Features
Our ladder hoists are:
Lightweight and easy to transport
Perfect for raising materials up to roof level
Available to buy or hire
Ideal for professional use on building sites
Supplied with all necessary components
We also stock extension rails, allowing you to extend your ladder hoist and access even higher levels.
If you have any questions about our range of ladder hoist products, please don't hesitate to get in touch!