Safety Lines & Fall Arrest Systems
If you and/or your employees work at height, health and safety regulations require you to have a suitable fall arrest system in place at all times.
At SafetyLiftinGea, we can supply and install permanent fall arrest systems to suit your height safety requirements. Our high-quality safety line systems will minimise the risk of injury by ensuring that your workers are securely anchored while operating at potentially dangerous heights.
Choose from our fall arrest system options below:
Featured Products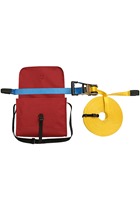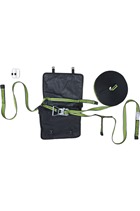 Was:

£115.17
(£95.98 ex VAT)
Now: £95.98
(£79.98 ex VAT)
Buy Now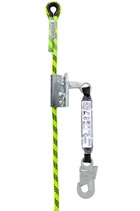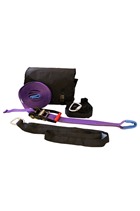 Was:

£169.89
(£141.58 ex VAT)
Now: £141.58
(£117.98 ex VAT)
Buy Now
Your Bespoke Safety Line Solution
If you need a reliable fall arrest system that's tailored to the needs of your workers, the Height Safety specialists here at SLG can help. We offer a variety of fall arrest safety line solutions, along with a range of additional fall arrest products to ensure that you and your employees are kept safe at all times.
We offer a full fall arrest system installation service, so if you'd like our friendly experts to install your permanent safety lines, we can do this in addition to supplying the necessary equipment.
So, if you've been considering investing in a permenant fall arrest system for yourself or your employees, don't hesistate to order your bespoke safety line solution today!
To request a quote for your fall arrest system, please give us a call on 0808 123 69 69 or email sales@safetyliftingear.com today.