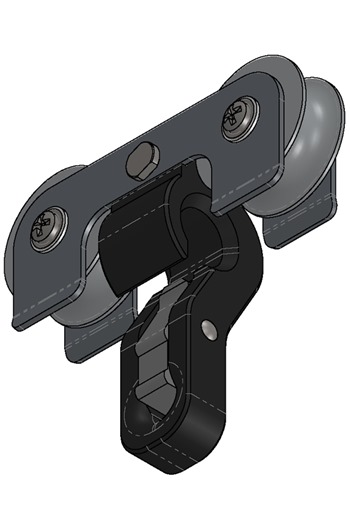 2-Wheeled Travelling Trolley For MONOLINE Overhead Permanent Fall Arrest Safety Line System
Product Code:
MONO-TROLLEY
The 2-wheeled travelling trolley for the MONOLINE overhead permanent fall arrest line is a mobile anchorage device that is designed to attach to the MONOLINE cable.
It allows the attachment of a fall arrest device whilst providing smooth movement along the cable.
The trolley also allows smooth transition through the MONOLINE intermediate supports meaning continuous attachment without the need to disconnect. The trolley can be installed/removed at any point along the cable
Exclusive Web Only Price!
Was:
£263.19
£219.32 (ex VAT)
Sorry, this product is unavailable for delivery.
Ask SafetyLiftinGear a Question
Login or Register to Ask a Question