Fall Arrest Blocks
Fall arrest blocks protect you from falling to the ground when working at height. We stock a range of fall rresters, inertia reels and retrieval blocks in a variety of sturdy yet lightweight designs.
Purchasing a Retrieval Block makes your job easier and safer when you're working at height - browse our range to find a retrieval block which is right for you. We now stock fall arrester weather covers too, so you can keep your fall arrest blocks in excellent condition all year round.
Click on a Fall Arrester Block to find out more about it and hire or buy online:
Featured Products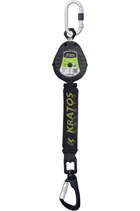 Was:

£151.13
(£125.94 ex VAT)
Now: £127.18
(£105.98 ex VAT)
Buy Now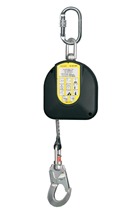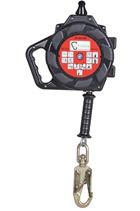 Was:

£937.17
(£780.98 ex VAT)
Now: £779.94
(£649.95 ex VAT)
Buy Now
More Information: Fall Arrester
If you are working at height (e.g. on a roof, or a scaffold), using a fall arrest block is an effective way to minimise the risk of injury or worse. SafetyLiftinGear's fall arresters are designed to be reliable and effective; the shock-absorbing system will prevent you from getting hurt, and the sturdy cables will last for years without snapping or corroding.
Our Fall Arresters, Retrieval Blocks and Interia Reels come in a variety of different sizes, so be sure to choose one that is suitable for your working environment. We aim to supply a fall arrest system for every budget - whether you need a cost-effective means of keeping yourself safe or a heavy-duty rescue block from the very highest end of the market, SafetyLiftinGear will provide the fall arrester or retrieval block for you!
Don't miss out on our amazing range of fall arrest blocks. Order yours today! Alternatively, freephone 0117 9381 600 for more information about our various Fall Arrester and Intertia Reel collection. We can even help you place your order over the phone.
If you are shopping for fall arresters and retrieval blocks, you may also be interested in our comprehensive range of Height Safety Harnesses. This Fall Arrester range can be attached to a fall arrest systems to prevent injury and death in the event of a fall. If you're interested in browsing the full range of working at height equipment available from SafetyLiftinGear, head on over to our Height Safety category page.