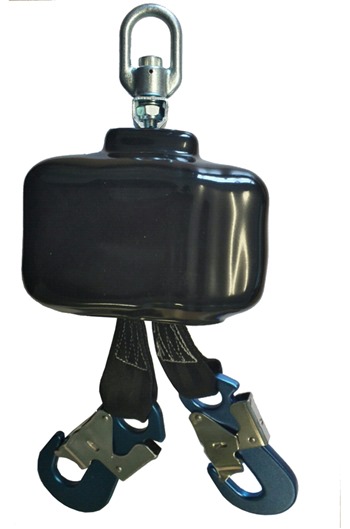 DELIVERY IS 2-3 DAYS FROM DATE OF ORDER (Supplied Direct from Manufacturer Partner)
Abtech Safety AB2.4TTW 2.4mtr Twin Fall Arrest Block
Product Code:
AB-AB2.4TTW
Abtech Safety AB2.4TTW 2.4mtr Twin Fall Arrest Block
The Abtech AB2.4TTW is a small, lightweight, retractable fall arrest device. The device is ideal for applications where maximum mobility is required whilst protecting a worker from the potential of falls
Being of lightweight construction the mini block is easily carried around by the user and can be located at the most appropriate anchorage
Having twin lines, the device offers the user a wide scope of movement, without having to disconnect
This device has an integral shock absorber built into the mechanism, so does not require a shock pack
The swivel eye on the top of the device features a load indicator
Webbing length: 2.4mtrs
Maximum user weight: 150kg
Conforms to EN360
We are currently experiencing a slower response and longer lead times on Abtech products, if your order is urgent, please do not hesitate to contact us. If we are unable to meet your delivery times on Abtech we offer a huge range of competitive options.
Exclusive Web Only Price!
Was:
£215.91
£179.93 (ex VAT)
Ask SafetyLiftinGear a Question
Login or Register to Ask a Question