Fall Protection Equipment
When working at height, it's important to use the right fall protection equipment to prevent a potentially lethal fall or accident.
Here at SafetyLiftinGear, we specialise in providing high-quality height safety products like fall arrest harnesses, lanyards, and fall arrest blocks. If you and/or your employees frequently work at height, we've got the fall arrest equipment & fall protection equipment that you'll need to meet your legal obligations and minimise the risk of accidents.
Browse our fall protection equipment below:
Featured Products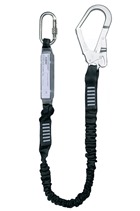 From:
£43.02
inc VAT
(£35.85 ex VAT)
Buy Now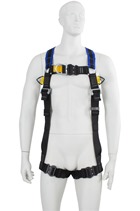 Was:

£86.37
(£71.98 ex VAT)
Now: £82.04
(£68.37 ex VAT)
Buy Now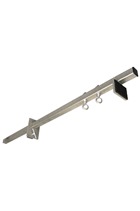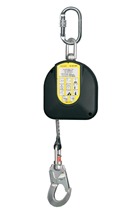 Fall Protection Equipment - are you meeting your legal requirements?
It is every employer's duty to ensure the safety of their workers, and if your employees work at potentially dangerous heights, you must comply with the relevant health and safety regulations in order to minimise the risk of a fall. Visit the HSE website for further details on UK height safety law.
There are several different ways to protect your workers from harm while working from height - fall arrest equipment is designed to stop the user from hitting the ground when they fall, whereas fall prevention products (e.g. safety barriers, man anchors) aim to prevent such falls from occurring in the first place.
We are the fall arrest equipment specialists
No matter what your requirements are, we are confident that you will find the fall arrest equipment and fall protection equipment you need here at SafetyLIftinGear.com. Our comprehensive product range includes:
Fall arrest harnesses
Fall arrest blocks
Ropes and cords
Fall protection anchors
All-in-one fall arrest kits
Many of the products we stock are available both to buy and hire, so we can meet your long-term and short-term needs.
If the Fall Arrest Equipment or Fall Protection Equipment on this page are not suitable for your requirements, please contact us - we may be able to provide all the bespoke fall arrest equipment you need to meet the demands of your project.