Site Barricade
Here at SafetyLiftinGear, we have a quality collection of robust and reliable Site Barricades that ensure a working area is clearly marked out to any passerby. Available in a number of different lengths to suit a variety of tasks, our Site Barricade collection is also competitively priced!
Browse our Site Barricade range below: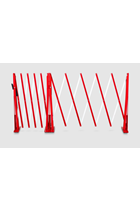 Was:

£227.62
(£189.68 ex VAT)
Now: £189.68
(£158.07 ex VAT)
Buy Now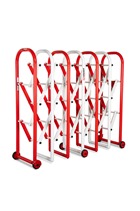 Was:

£1,111.57
(£926.31 ex VAT)
Now: £926.32
(£771.93 ex VAT)
Buy Now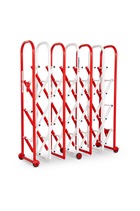 Was:

£1,204.51
(£1,003.76 ex VAT)
Now: £1,003.75
(£836.46 ex VAT)
Buy Now
More Information: Site Barricade
Each of our Site Barricades come with a number of unique special features to ensure they not only do their job efficiently but are easy to manage. Some of these features are:
Powder coat finish increasing durability

Safety catches fitted to hold barriers together, making them easier and safer to carry

Variable extended lengths for a range of site applications
Order a Site Barricade from SafetyLiftinGear couldn't be easier. Follow the simple steps below to complete the purchase of your Site Barricade:
Click on the Site Barricade you'd like to purchase.

E

nter your required quantity and click '

Add to Basket'.

Proceed to our secure online checkout to complete your purchase.
If you have any questions regarding our Site Barricade collection or our ordering process, then please do not hesitate to get in touch with a member of our customer service team by calling 0117 9381 600 or emailing sales@safetyliftingear.com.