Hydraulic Wedge Jack
Hydraulic wedges are perfect for separating stubborn joints for inspection and maintenance. Unlike when using a hammer and other level bars, a hydraulic spreader jack is designed to do this without causing damage to the joint components. Using the right equipment also reduces the potential safety risks.
Browse our full collection of hydraulic wedge jacks below: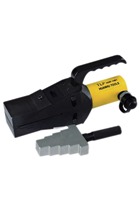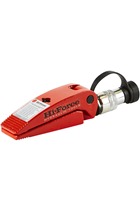 £661.20
inc VAT
(£551.00 ex VAT)
Buy Now
How to Order: Hydraulic Wedge
In order to make hydraulic wedge jacks available to more people, some of our wedge jacks can be hired as well as bought outright.
To order one of our wedge jacks simply:
Select the product you're interested in getting.

Input the quantity - if you're looking to buy click 'Add to Basket' - if you're looking to hire click 'Hire Me'.
Your product will now appear in your shopping basket or hire basket, depending on which option you have selected. To complete your purchase, click 'Checkout' and follow our secure online checkout process, or if you're looking to hire click 'Enquire' to request a hire quotation based on your specified requirements.
If you are having trouble complete your purchase or rental enquiry, or have any questions regarding our collection of wedge jacks please call us on 0117 9381 600.