Wire Rope Winches
SafetyLiftinGear's collection of wire rope winches are the perfect tool for a range of lifting and pulling applications, especially for those involving moving loads above people.
Each one of our wire rope winches are fitted with a spring loaded rope pressure drum for improved one layer rope coiling.
Small & large wire riope winches available to buy today.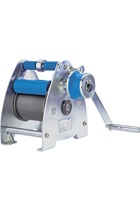 Was:

£1,645.56
(£1,371.30 ex VAT)
Now: £1,587.02
(£1,322.52 ex VAT)
Buy Now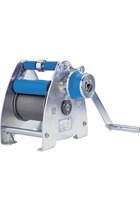 Was:

£1,990.70
(£1,658.92 ex VAT)
Now: £1,976.95
(£1,647.46 ex VAT)
Buy Now
More Information: Wire Rope Winches
Wire rope winch specifications:
Grooved drum
Conforms to German Safety Standards BGV C1
Lifting Capacity - 300kg
Wire Rope Diameter - 6mm
Weight - 30kg
Supplied without wire rope
For more information on our range of wire rope winches, please call us on 01179381600 today. A member of our team will be more than happy to help.