Gas Bottle Lifting Cage
If you need to transport large gas bottles around your site, SafetyLiftinGear's heavy-duty gas bottle cages are just right for the job. These sturdy cages can be fitted to forklift trucks and cranes, and they're ideal for lifting and carrying bottles safely and smoothly.
To buy or hire your bottle cage, please choose from the following products: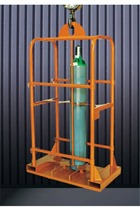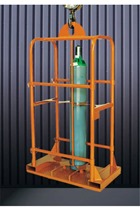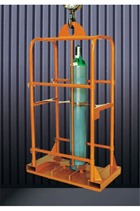 Gas Bottle Cage Specifications
Each gas bottle lifting cage includes a number of rigid holders to ensure that your bottles stay in place while you transport them.
You will find a lifting point on top of your bottle cage that allows you to lift/carry bottles using a crane. The cages also feature fork pockets that are compatible with most forklift trucks.
For further product specifications, please refer to the individual product pages.
If you need any assistance with your bottle cage purchase, please don't hesitate to contact us.