Rescue Lifting Stretchers
Our sturdy lifting stretchers are specifically designed for use in rescue situations where every second counts. Securing casualties to these stretchers is a quick and straightforward task, and the tough yet lightweight frames allow for easy lifting and carrying without compromising on strength.
To order your rescue lifting stretcher from SafetyLiftinGear.com, please select one of the following products:
Featured Products
Was:

£115.17
(£95.98 ex VAT)
Now: £99.34
(£82.78 ex VAT)
Buy Now
Was:

£380.16
(£316.80 ex VAT)
Now: £317.98
(£264.98 ex VAT)
Buy Now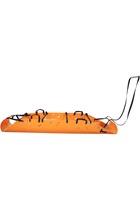 Was:

£697.71
(£581.43 ex VAT)
Now: £598.78
(£498.98 ex VAT)
Buy Now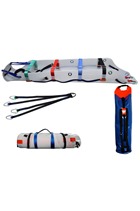 Was:

£741.57
(£617.98 ex VAT)
Now: £599.98
(£499.98 ex VAT)
Buy Now
Was:

£1,151.84
(£959.87 ex VAT)
Now: £998.29
(£831.91 ex VAT)
Buy Now
Lifting Stretchers - Further Details:
Ideal for fast, efficient rescue procedures, our lifting stretchers have the following beneficial features:
Folding design (easy to store, quick to setup when needed)
Strong yet lightweight frame
Secure. easy-to-use straps
High weight capacity
Easy lifting and manoeuvring
All of our rescue lifting stretchers are fully tested and certified, and each one conforms to all relevant standards for medical products and rescue equipment.
If you have any questions about our range of lifting stretchers, please contact SafetyLiftinGear's customer service team today.