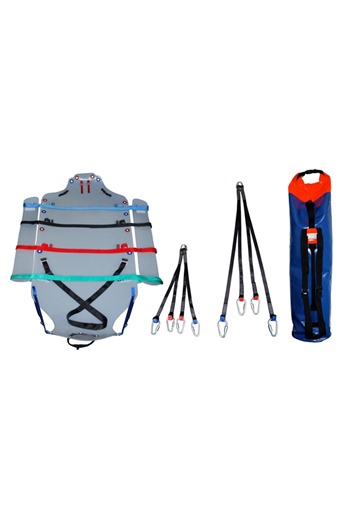 DELIVERY IS 2-3 DAYS FROM DATE OF ORDER (Supplied Direct from Manufacturer Partner)
Abtech Safety SLIX100XLKIT Bariatric Stretcher Kit
Product Code:
AB-SLIX100XLKIT
Abtech Safety SLIX100XLKIT Bariatric Stretcher Kit
A bariatric stretcher designed for the transport and evacuation of clinically obese persons
A robust, compact and lightweight stretcher. The flexible material combined to a smooth finish allows easy sliding and permits the stretcher to be rolled to facilitate transport. No webbing passes under the stretcher preventing damage whilst dragging. Strong handles around the bariatric stretcher allow it to be maneuvered by several rescuers. The stretcher may be hauled vertically or horizontally. The lifting strops secure and allow the stretcher to mould around the casualty.
Extensions are provided to widen the bariatric stretcher when required.
Bariatric Stretcher Kit Features:
Model: SLIX100XLKIT
Max recommended user weight: 400kg
Width: 1220mm
Length: 2440mm
Extensions: 200mm
Weight: 13kg (including accessories)
Bariatric Stretcher is Certified to CE 93/42/EEC Class 1, EN358
BARIATRIC STRETCHER IS
Get more information on our Abtech Safety Bariatric Stretcher today by getting in touch with a member of the SLG team!
We are currently experiencing a slower response and longer lead times on Abtech products, if your order is urgent, please do not hesitate to contact us. If we are unable to meet your delivery times on Abtech we offer a huge range of competitive options.
Exclusive Web Only Price!
Was:
£1,460.07
£1,216.73 (ex VAT)
Ask SafetyLiftinGear a Question
Login or Register to Ask a Question