Multi Use Scoop
Our collection of Multi Use Scoops is the perfect attachment if you're looking for an alternative to a Loading Shovel - Our Multi Use Scoop range enables your forklift to become a more universal asset!
Perfect for moving and loading loose materials such as topsoil and gravel onto the rear of a collecting vehicle.
View our Multi Use Scoops below: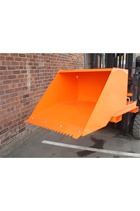 Was:

£1,366.85
(£1,139.04 ex VAT)
Now: £1,141.98
(£951.65 ex VAT)
Buy Now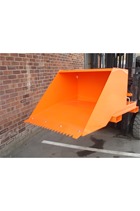 Was:

£1,418.69
(£1,182.24 ex VAT)
Now: £1,185.18
(£987.65 ex VAT)
Buy Now
More Information: Multi Use Scoop
Our Multi Use Scoop collection offers a range of weight loading abilities of up to 600kg, making it perfect for a multitude of material handling tasks!
Ordering one of our Multi Use Scoops couldn't be easier - Simply select the 'Buy Now' option under your desired Scoop to add it to your basket. Then head over to your Basket Page to ensure your order is correct and proceed to our secure online checkout to complete your purchase.
If you require any help ordering your Multi Use Scoop, please don't hesitate to give us a call on 0117 9381 600 or email sales@safetyliftingear.com.