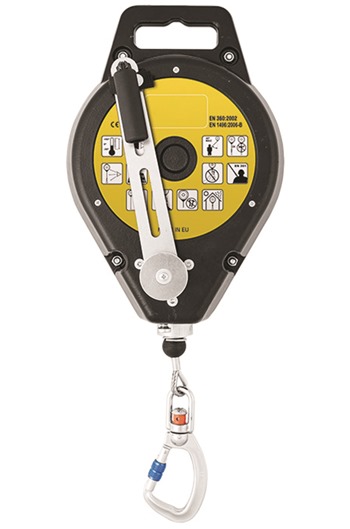 Fall Arrest Block with Recovery Winch Facility 25m Working Length
Alternative Products
Product Info
Specifications
Price Breaks
The G-Force CRW300 Retrieval/Fall Arrest Block has an integral winch that's highly effective and easy to operate.
This product can be used as a standard fall arrest block when the winch is not engaged and winch/lower the user to safety in the event of a fall.
Working Length 25 metres
Product Features:
Lightweight aluminium alloy casing

Zinc galvanised steel wire rope

Max capacity: 140kg

Optional brackets, allowing the fall arrest block to be fitted directly to the leg of a rescue tripod
Conforms to EN360 and EN1496 standards
2 year warranty
Inspection and low service costs also available
For more information Contact SafetyLiftinGear or visit our Fall Arrest Blocks page to view the full range of Arrest Blocks that we supply.
Exclusive Web Only Price!
Was:
£1,114.53
£928.78 (ex VAT)
Ask SafetyLiftinGear a Question
Login or Register to Ask a Question