Multipurpose Ladders & Combinations
If you need a product that offers the greatest level of versatility and portability, then you're sure to find exactly what you're looking for in our range of multipurpose ladders.
Designed with a variety of applications in mind, these combination ladders can be used for a wide selection of operations, in both the domestic and commercial sphere. Whether you need additional extension to reach those high spaces, a simple step-ladder solution for at-home tasks, or even a stable work platform, our multipurpose ladder solutions can provide all of the aforementioned benefits and more!
To find out more about our multipurpose and combination ladder products, select your chosen item below: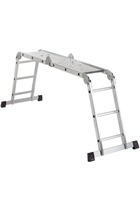 Was:

£69.15
(£57.63 ex VAT)
Now: £61.18
(£50.98 ex VAT)
Buy Now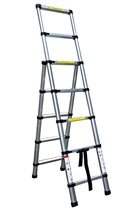 Was:

£106.53
(£88.78 ex VAT)
Now: £86.75
(£72.29 ex VAT)
Buy Now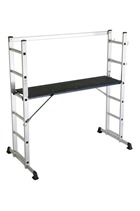 Was:

£153.18
(£127.65 ex VAT)
Now: £127.64
(£106.37 ex VAT)
Buy Now
Ordering Multipurpose & Combination Ladders
Ordering a multipurpose ladder with SafetyLiftinGear is incredibly simple, thanks to our simple online order system. Simply select the 'Buy Now' button displayed next to your chosen product, and follow the on-screen instructions to complete your order.
Benefits of our multi-use combination ladders include:
Portable and easy to store away.
Offers a variety of product capabilities in one, for greater savings on space and budget.
Strong but light, making them stable yet easy to lift.
Ideal for contractors and riggers, as well as domestic applications.
Can be used for masonry, gardening, cleaning, DIY and more!
If you have any questions about our multipurpose ladders, don't hesitate to get in touch with the SafetyLiftinGear team! Call us on 0808 123 69 69, or click here to visit our contact page.