Breathing Apparatus
Special breathing apparatus is sometimes necessary in confined spaces and other emergency situations. Our reliable breathing equipment is available to buy or hire as needed.
Please select a product: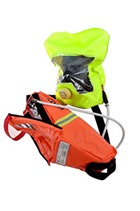 More PPE from SafetyLiftinGear.com
Our breathing equipment isn't the only PPE (personal protective equipment) that we sell here at SafetyLiftinGear. We also supply:
Contact SafetyLiftinGear if you have any questions about our breathing equipment or any of the other PPE products we supply.