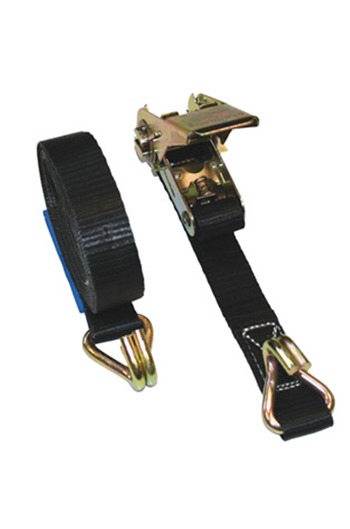 1000kg Ratchet Lashing Strap (Chassis Hooks, 4mtr or 6mtr)
This hard-wearing ratchet lashing strap has a minimum breaking strength of 1000kg, and is used by many large transport companies throughout the UK and beyond.
The strap has chassis hooks at either end, and is available in two different lengths (4 metres and 6 metres) as standard. Other lengths can be provided on a made-to-order basis; please contact us for further details.
Made of strong 25mm wide webbing
Reliable and hard-wearing
Shock-absorbent
EN 12195 2 compliant
Visit our Load Restraint department for more high-quality load restraint products like this.
Exclusive Web Only Price!
Markus Freuis, Wetherby, West Yorkshire
Excellent quality and price. really good product.
19/02/2018
Mike Ousby, Andover
An excellent piece of kit and reasonably priced.
14/11/2018
HANK, ESSEX
GOOD QUALITY ITEM , VERY RESONABLE PRICE
18/02/2018
Dawn, Norfolk
Just the job, good quality and excellent delivery service. Thank you
10/08/2016
Ask SafetyLiftinGear a Question
Login or Register to Ask a Question