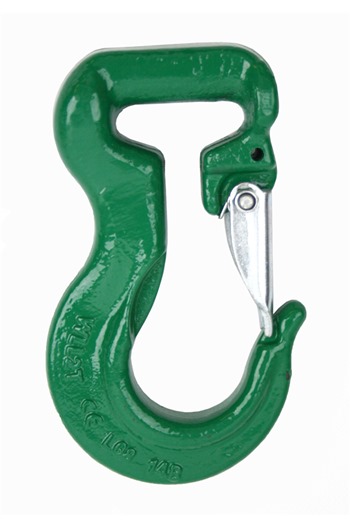 2 tonne Webbing/Roundsling Hook Grade 100
Product Info
Specifications
Price Breaks
Grade 100 2tonne Webbing/Roundsling Hook.
* Use With Lifting Webbing or Round Slings as a Lifting Hook, With the Sling Threaded Through The Hook.

* Colour Coded Working Load Limits to Match Lifting Slings.

* Can Be Used as a Link to Join Two Slings Together.
Exclusive Web Only Price!
Was:
£23.04
£19.20 (ex VAT)
Sorry, this product is unavailable for delivery.
Ask SafetyLiftinGear a Question
Login or Register to Ask a Question
David Smart, Queensferry RNLI
Good product, exactly what we need. Will buy again.
16/05/2022
andrew, worcs
good product saves time as its quicker than using bow shackle
03/02/2017
Antony , Normandy
Good product, clean forging, quick and easy to use. SLG are an excellent company to deal with
26/07/2019
Martin Stevenson, Sheffield UK
Good Product saves time and is safe to use for the operator.
04/02/2019