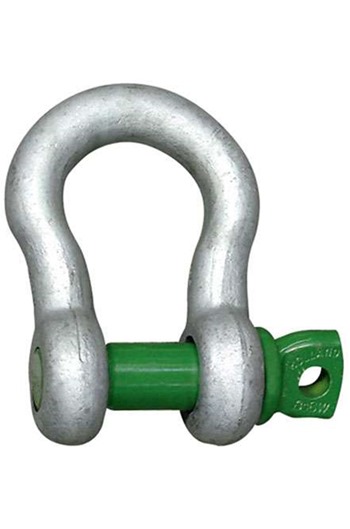 Green Pin 2ton Alloy Bow Shackle Screw Pin
Product Info
Specifications
Price Breaks
GREEN PIN Screw Pin Alloy Bow Shackle
Grade 6 high tensile steel, quenched and tempered
Minimum breaking load is 6 times the W.L.L
Conforms to EN13889 and meets the performance of US Fed Spec RC-C-271 Type IVA class 2, Grade A
Hot dipped Galvanised
WLL: 2ton
Pin diameter: 16mm
Jaw width: 22mm
Internal length: 51mm
Fully certified
Exclusive Web Only Price!
Ask SafetyLiftinGear a Question
Login or Register to Ask a Question
Stephen Wood, Chesterfield
Fast service at a good price
23/02/2017
Chris, Darkest North Wales
Splendid products at good prices
11/08/2018
Nick Tustin, Tamworth
Top price, top quality and top service. What's not to like?
14/06/2021
TONY., TAUNTON.
Shackles can be made of soft or really strong metal alloys. These look fine, work fine and I'm confident they are as strong as any.. Well worth the money.
26/05/2021