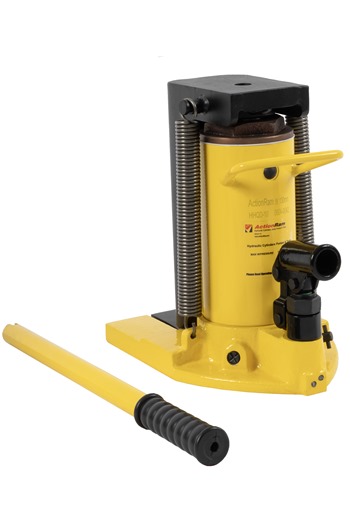 Hydraulic Toe Jack 5 tonne.
Product Info
Specifications
Price Breaks
If you're looking for a heavy-duty lifting solution for use in confined workspaces, then our 5 Tonne Toe Jack is a great choice for a safe and secure operation.
This HHQD 10 toe jack model has a lifting capacity of 5 tonnes on the toe, which increases to 10 tonnes on the head. It also has the addition of an overload pressure valve, which means that you are able to avoid the risk of overloading the jack when performing heavy lifting operations.
Our 5 Tonne Toe Jack is available for hire as well as purchase, simply select from either the 'Add to Basket' or 'Hire Me' options.
Quantity price breaks are also displayed above.
Specifications of the 5 Tonne Toe Jack:
Toe clearance: 18mm

Closed body height: 265mm

130mm stroke

Comes complete with handle

Fully certified for safety and reliability

Capacity (toe): 5tonne

Capacity (head): 10tonne

Weight: 20.7
Exclusive Web Only Price!
Was:
£290.28
£241.90 (ex VAT)
Ask SafetyLiftinGear a Question
Login or Register to Ask a Question
Customer Reviews
C Beard, Worcestershire
Much better quality than expected for the price. Used to level a large log cabin which sat on sleepers. The ground had subsided along the back edge, the sleepers needed raising by 3". The jack did the job perfectly. It is very slow but that's not really an issue for a DIY job like mine.
10/08/2020