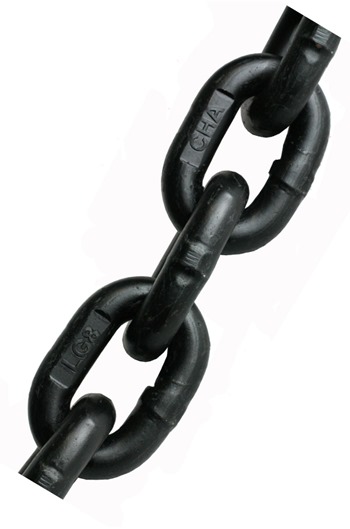 Load Binder Grade 8 Chain 10mm, 6mtr & 10mtr Lengths
Product Info
Specifications
Price Breaks
Loadbinder Chain 10mm
Standard Lengths available 6mtr and 10mtr.
GRADE 8 High Tensile Steel.
* 12.6 TONNE MINIMUM BREAKING STRAIN
Various end fitting available.

chain can be cut to your requirements.

Manufactured from high tensile steel.

Exclusive Web Only Price!
Was:
£80.24
£66.86 (ex VAT)
Ask SafetyLiftinGear a Question
Login or Register to Ask a Question
Customer Reviews
Gavin irons, Perth
Perfect for loading our equipment found this product to be good value for money
23/03/2017
James, Glasgow
Better quality chain than the competition (I.e. well painted, and not chipped, oily, or rusty) and arrived on the doorstep the next day without any delivery hassle. The reliability of SLG makes such a difference when time frame for a job is tight and good quality essential. Thanks for the effort to achieve that.
01/03/2019
paul clarke, dorset
good quality heavy chain
05/09/2018
Stoyan, London
The chain is sturdy and it looks solid. Overal good product for the money.
14/07/2017