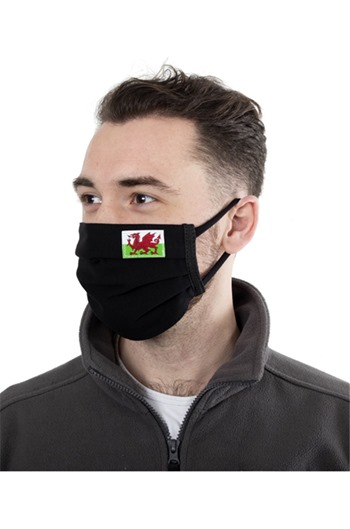 Pack of 2x 'Wales' Two Layer Reusable Cotton Face Masks
Product Code:
LG-MAOL-WALES
SPECIAL OFFER
Pack of 2x 'Wales' Two Layer Reusable Cotton Face Masks
These double layer, reusable Face Masks are made from cotton mesh and have adjustable ear loops
They are fully washable meaning that it reduces the need to keep buying disposable masks
Although these Masks are not medical masks, they offer a physical barrier which has been tested and offers protection from inhaling bacteria
With an additional layer to our other mask options, this mask offers an additional level of comfort and protection
Cotton masks constitute a physical barrier between the mucous membranes and external factors. These types of anti-virus masks are a reusable protection measure
Before the next use, they should be washed in warm or hot water (preferably 60 degrees C) with the addition of soap or laundry detergent
Exclusive Web Only Price!
Ask SafetyLiftinGear a Question
Login or Register to Ask a Question
Customer Reviews
Corey, Bristol, UK
Reasonably priced. Nice and lightweight and so comfortable. Easy to breath too; I would highly recommend this set of masks. Easy to wash and reusable.
02/01/2021