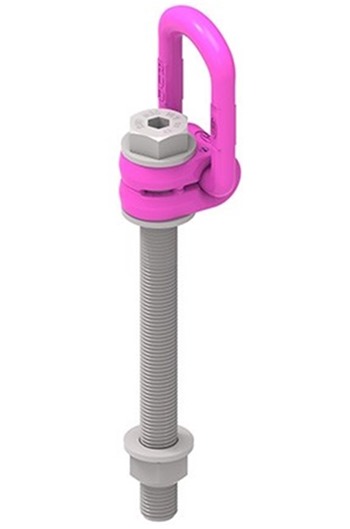 DELIVERY IS 1-2 DAYS FROM DATE OF ORDER (Supplied Direct from Manufacturer Partner)
RUD VLBG PLUS Max Length Swivel Load Ring 8mm to 30mm
Product Code:
RUD-VLBG-MAX
Product Info
Specifications
Price Breaks
RUD VLBG PLUS Max Length Swivel Load Rings
The RUD VLBG PLUS offers a range of advantages; firstly it can be turned 360°, aligned to the direction of the pull. The load ring can be tilted which guarantees a full working load limit in all load directions.
Complex lifts where the load has to be maneuvered and tilted in all directions can be safely and effectively done with the use of the VLBG PLUS load ring.
The bolt supplied with the VLBG PLUS is captivated so that it becomes a part of the lifting assembly and is 100% crack detected
Available from 8mm to 30mm
Capacities from 0.63 tonne to 6.7 tonne
Supplied with max length threads (please see attached data sheet)
Fully certified
Supplied with Lock Nut
Exclusive Web Only Price!
Option code: RUD-VLBG-PLUS-M8-MAX
Was:
£149.90
£124.92 (ex VAT)
Ask SafetyLiftinGear a Question
Login or Register to Ask a Question