Single Trip Slings
If you are in the market for a cost-effective means to your lifting, loading, unloading, transporting and securing your goods and materials? Our Single Trip Slings are the perfect answer! Also known as One Way Lifting Slings and Disposable One Way Slings, these are designed to be used for one loading task and then disposed of once complete.
Browse our collection of Single Trip Slings below: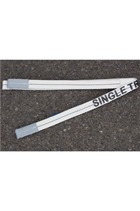 From:
£1.79 inc VAT

(£1.49 ex VAT)
Buy Now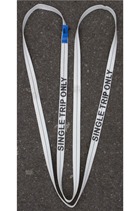 From:
£2.69 inc VAT

(£2.24 ex VAT)
Buy Now
More Information: Single Trip Slings
Our Single Trip Lifting Slings are manufactured with reinforced eye reach ends and are capable of lifting loads of up to 1000kg. Created for single-time uses, these slings ensure your lifting operations are completed safely and efficiently.
To order one of our One Way Lifting Slings, follow these simple steps:
Simply c

lick on the product you'd like to purchase or hire.

E

nter your required quantity and click '

Add to Basket'.

Proceed to our secure online checkout to complete your purchase.
Yes, it's really that easy! If you have any questions regarding our collection of Single Trip Slings then please do not hesitate to get in touch with a member of our customer service team by calling 0117 9381 600 or emailing sales@safetyliftingear.com