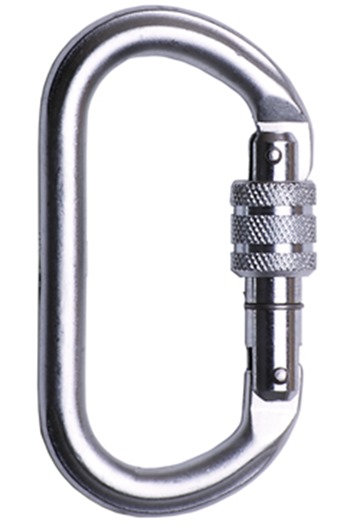 LifeGear 23kN Screw Gate Karabiner
LifeGear 23kN Screw Gate Karabiner
Product Description
Steel Construction
Zinc Plated
Product Dimensions
Opening: 18mm
Length: 108mm
Width: 60mm
Strength: 23kN
Conforms to EN362 CE standards.
Exclusive Web Only Price!
Ask SafetyLiftinGear a Question
Login or Register to Ask a Question
Customer Reviews
Roger, Waterlooville
Will certainly use them again.
19/10/2020
Krzysztof Warpechowski, Scotland
Everything perfect
19/01/2023
Sally, Scottish Borders
Prompt delivery and the item was just what I wanted.
22/03/2021
B Davies, Berks
good size, thicker than i thought which is good. Works perfectly.
06/07/2020