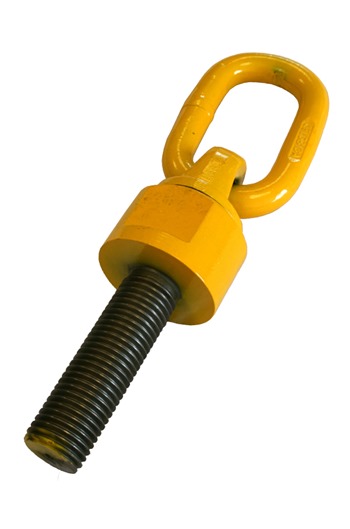 Swivel Lifting Point with Long Thread (12-36mm Diameter)
Product Code:
G8-SWIV-RING-LG
Product Info
Specifications
Price Breaks
This swivel lifting point is available in the following thread diameters:
Various thread lengths are available, ranging from 45mm to 120mm.
This product's lifting capacity (WLL) varies depending on position and thread size. When the swivel point is vertical, WLL ranges from 1 tonne to 11.8 tonnes; at an angle of 90 degrees, WLL ranges from 0.5 tonnes to 8 tonnes.
Also available in shorter threads click here for more info
Exclusive Web Only Price!
Option code: G8-SWIV-RING-12X110
Was:
£36.22
£30.18 (ex VAT)
Ask SafetyLiftinGear a Question
Login or Register to Ask a Question
Customer Reviews
Graham Porter , Scotland
Delivered efficiently. Good quality product with a well-made feel about it. Properly hand finished edges and as good as I have seen anywhere. Would recommend.
05/12/2022
Russell, Richmond
Great, well made and strong.
21/05/2019
Adrian, WARWICK
Quality product, excellent price and superb delivery as always. Site is easy to find what your after and you can be confident it will be A1.
20/03/2021