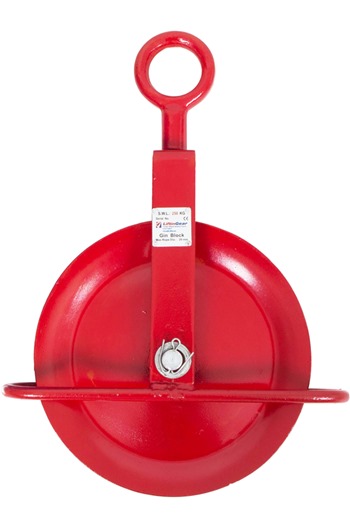 Liftingear Gin Wheel
Product Info
Specifications
Price Breaks
Gin Wheel

WLL 250 KG

Maximum rope diameter 20mm

Sheave / Wheel diameter 250mm

As used on many construction sites for securing to scaffolding for lifting buckets etc up to the working area.

This product is not fitted with a brake and relies on the operator to lift and insure the load does not drop.

Ropes available at extra cost.
Exclusive Web Only Price!
Was:
£51.64
£43.03 (ex VAT)
Customer Reviews
JM, Portsmouth
good product at reasonable cost. we were hiring before which was v expensive
28/01/2018
Kamil, MK
Solid and strong. Recommended.
31/07/2020
Stevie, D&G
Very happy with product. Good fast delivery
24/01/2016
Roland, Devon
Excellent product. Seems strong. Free running wheel. Rapid delivery.
04/07/2019
Ask SafetyLiftinGear a Question
Login or Register to Ask a Question