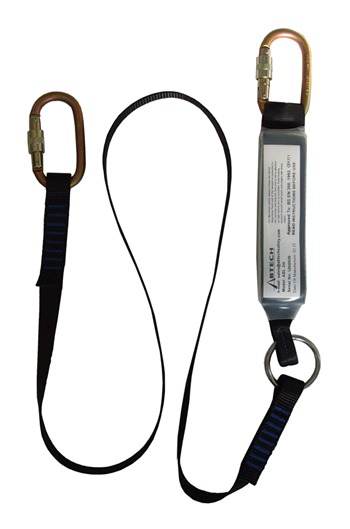 DELIVERY IS 2-3 DAYS FROM DATE OF ORDER (Supplied Direct from Manufacturer Partner)
Abtech Safety ABL2.0 2mtr Fall Arrest Lanyard
Abtech Safety 2m Lanyard
Fall arrest lanyard with shock absorbing pack to minimise force
Designed for fall protection, this 2m lanyard comes complete with an integral shock absorber which, in the event of a fall, minimises the force exerted on the user.
Includes 2 x KH311 Karabiners
This 2m lanyard conforms to EN355
Max recommended user weight: 150kg
Lifespan: The maximum lifespan of the product is 10 years from the recorded first use. The type of use and the conditions will affect the lifespan of a product
We are currently experiencing a slower response and longer lead times on Abtech products, if your order is urgent, please do not hesitate to contact us. If we are unable to meet your delivery times on Abtech we offer a huge range of competitive options.
Exclusive Web Only Price!
Was:
£67.36
£56.14 (ex VAT)
Ask SafetyLiftinGear a Question
Login or Register to Ask a Question